Rolling Type PVA Pod Water-Soluble Film Packing Machine
Technical Description
The HYSR-100RL series laundry pva bead packing machine is a special automatic molding and filling equipment for drum-type single-cavity or multi-cavity small-dose liquid. It is a high-speed automatic packaging machine specially developed for the independent quantitative packaging of laundry liquid, non-aqueous oil agent and chemicals, and has good adaptability to film and liquid agent. HYSR-100RL series dies can be replaced, and the die system is easier to clean and maintain. It is easier to maintain and maintain for seasonal startup. Especially suitable for small-dose quantitative packaging of pesticide emulsifiable concentrate preparation, high-concentration laundry detergent, chemical oily preparation and other non-aqueous systems. It is the preferred packaging method for enterprise product upgrade. The pva bead packing machine comprises a frame, a bottom film unwinding mechanism, a bottom film preheating mechanism, an upper film unwinding mechanism, a filling forming mechanism, a particle packaging mechanism, a water sealing mechanism, a cutter mechanism and a conveyor belt. The filling and molding mechanism comprises a vacuum-pumping roller and a filling mechanism, wherein the vacuum-pumping roller is provided with a vacuum roller shaft, and the filling mechanism injects liquid materials or particles into a concave cavity on the surface of the vacuum-pumping roller (i.e., a mold), and the surface of the roller can be made into a concave cavity with arbitrary shapes, and vacuum suction holes are arranged in the concave cavity to realize the packaging of laundry balls with different specifications; Liquid filling is servo gear pump filling, and high-precision filling of laundry balls of various specifications can be realized by controlling the rotation angle of gear pump. The filling amount can be adjusted on the operation interface, and the mold can be quickly replaced; Particles are filled in measuring cup type free fall, and the quantitative filling of particles in a certain cavity is completed by switching back and forth with pneumatic swing block, and the mold can be replaced as a whole.

Product Application
The machine is particularly suitable for packing high concentrated non-water liquid laundy, liquid dishwasher, floor cleaner, missible oil, pesticide oil, chemicals agent and some other non water liquid. Powder and granules can be packed also. It is a preferred packing way of product upgrade.
HYSR-100RL Roller Type Automatic PVA Polyvinyl Alcohol Water-Soluble Film Pod Capsules Beads Water-sealing Packing Machine.
Main Technical Data
Roller Type Automatic PVA Polyvinyl Alcohol Water-Soluble Film Packing Machine pictures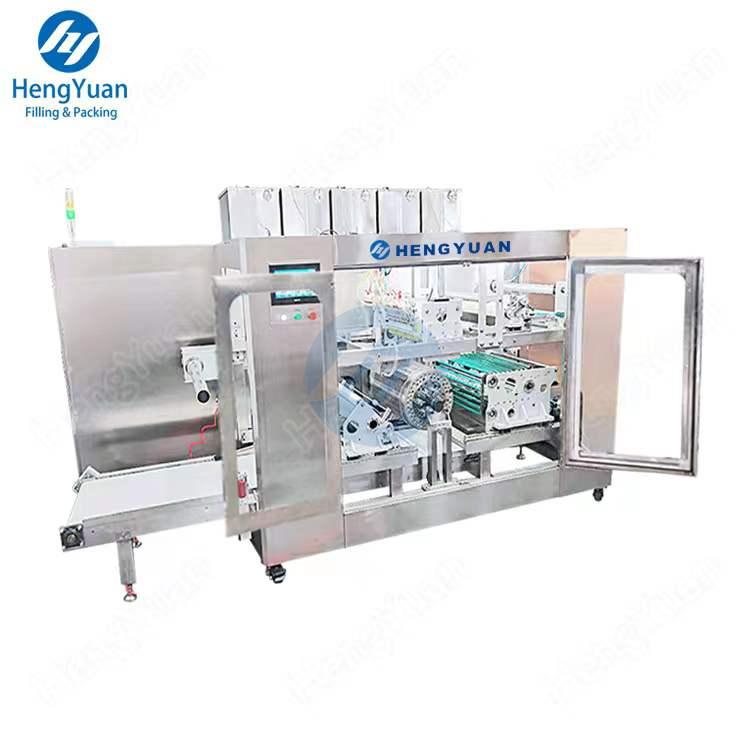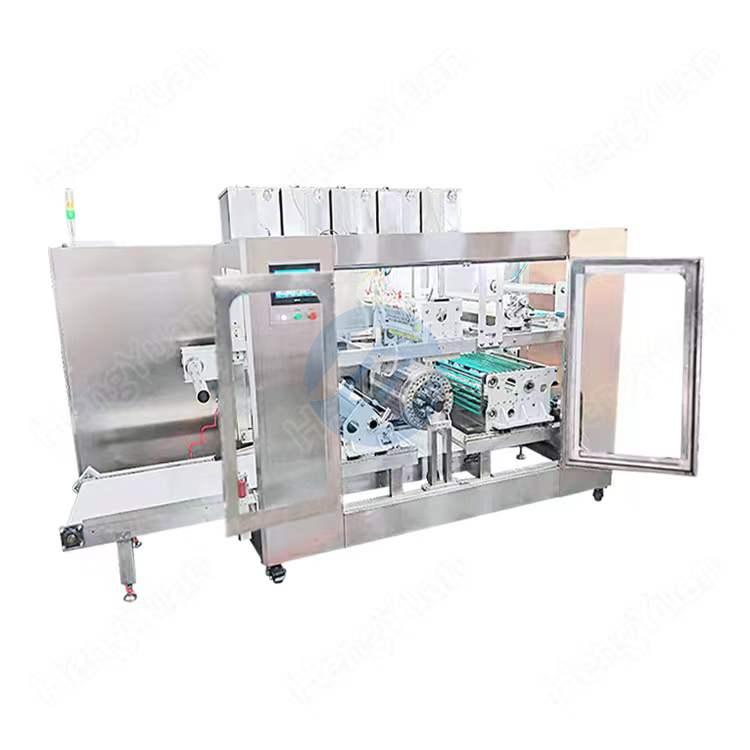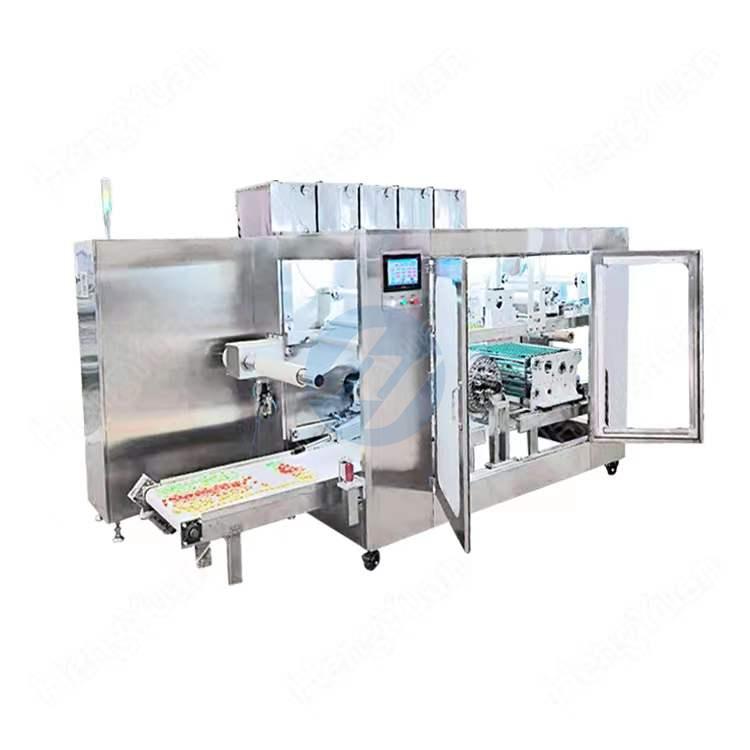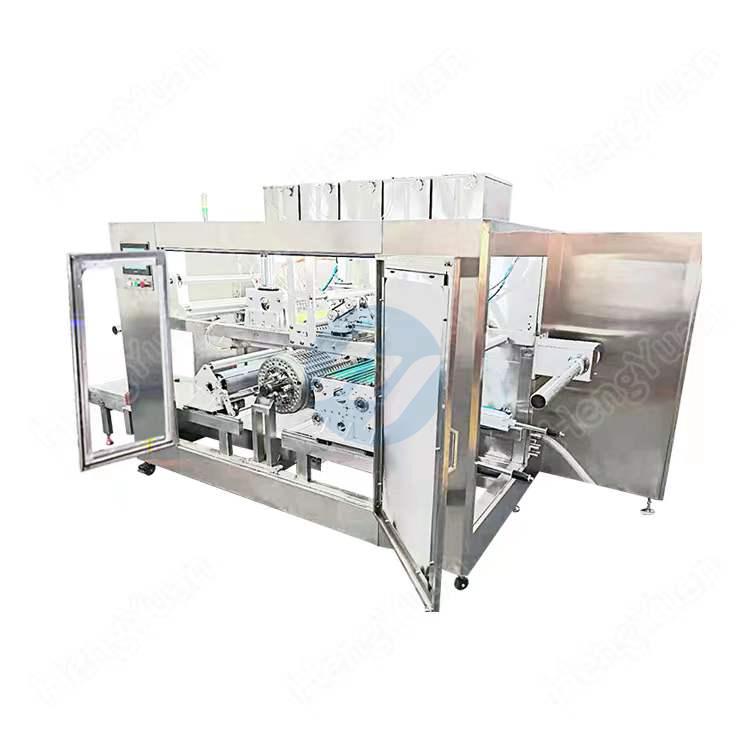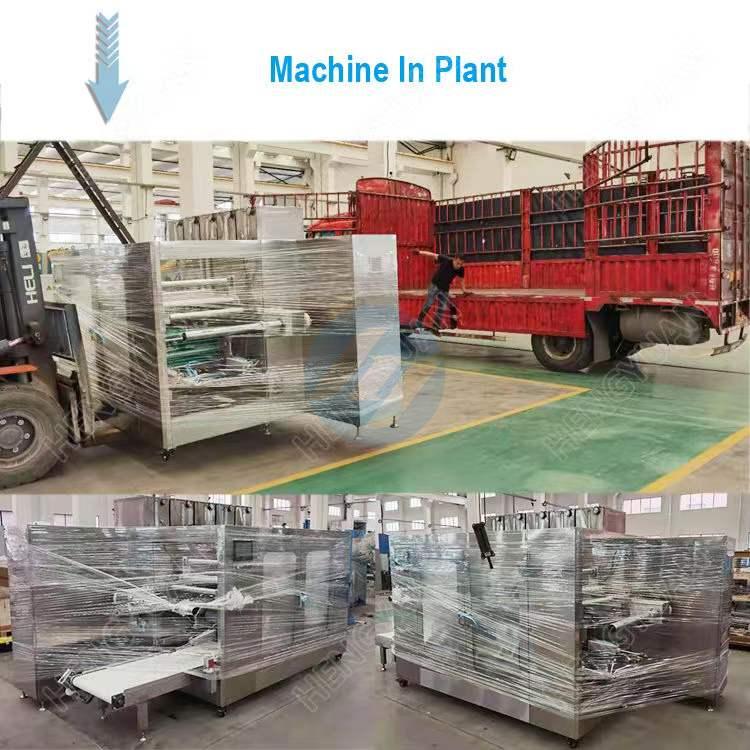 Detergent Powder, Granules and Liquid Pods PVA Water-Soluble Film Pouch Packing Machine is suitable for below pouch samples
The machine is particulary suitable for packing high concentrated detergent powder and liquid pod, liquid laundry detergent beads, laundry powder pods, dishwashing powder pod, dishwashing powder and liquid pod, plumbing agent powder bead, color bleaching powder capsules, toilet bowl cleaner powder pods, liquid laundry detergent pod, and some other powder and liquid contents small dose single chamber packs.It is a preferred packing way of product upgrade.