CHOOSE A TOPNOTCH SEMI AUTOMATIC FILLING MACHINE
CHOOSE A TOPNOTCH SEMI AUTOMATIC FILLING MACHINE
The variety of filling machines we offer ensures that you can find the equipment that is specifically designed to fit the demands of your industry. Whether you're in cosmetics, food processing, or wine & beverage, let us provide you with the high quality machines you need.
Offering the best Equipment at a reasonable price, HengYuan Machinery Equipment Co Ltd. Guarantees the workmanship put into any semi automatic liquid filling machine you buy from us.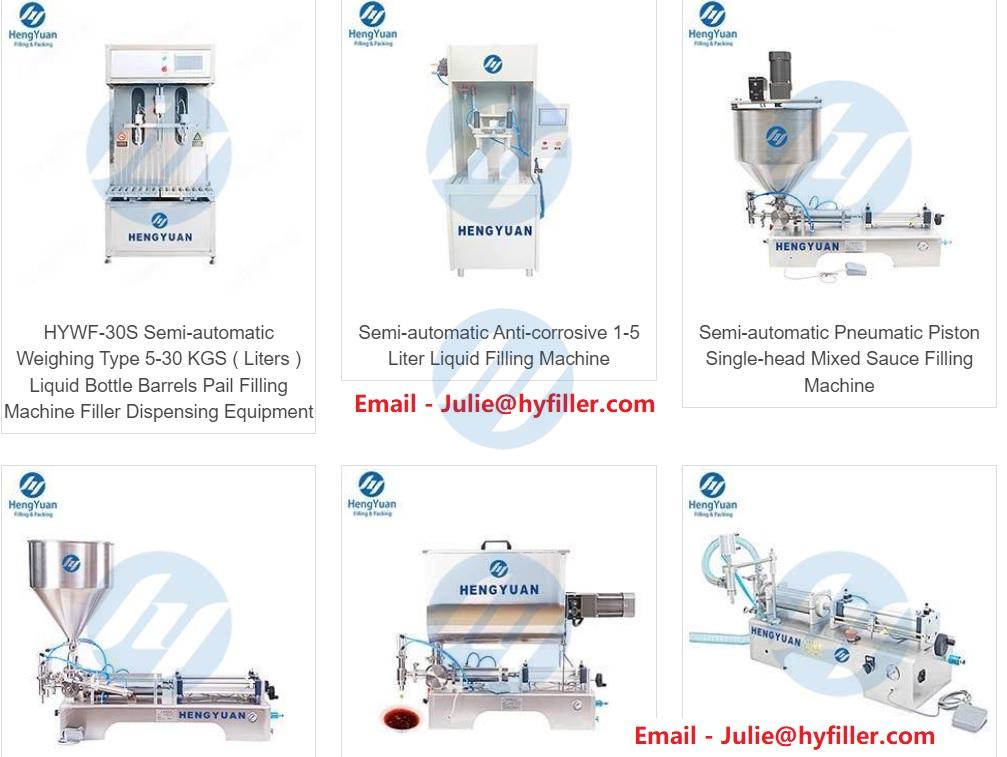 THE TOP CHOICE FOR LIQUID FILLING EQUIPMENT :-
Our company has maintained a respected presence in the industry since 2000. We can assure you that all of our products are made with superior craftsmanship and excellent parts. Our customers range from small firms to the biggest and most successful companies in the various industries we serve.
When it comes to liquid fillers, liquid filling machine nozzles, and other equipment used in the bottling industry, the Hengyuan Machinery Equipment Co Ltd. has just the right equipment for your requirements.
With the help of cutting edge technology, the HengYuan Machinery Equipment Co Ltd. brings you a Semi Automatic Liquid Filling Machine with the following specifications.
CALL US NOW AT +8613776804621 TO LEARN MORE ABOUT FILLING MACHINES, OR EMAIL US AT Julie@hyfiller.com FOR QUESTIONS ABOUT ANY OF OUR PRODUCTS.