Semi-automatic Desktop
Pneumatic Piston Cylinder Single-head Filling Machine
Product Introduction
Semi-automatic desktop pneumatic piston honey filling machine is designed according to the advantage technical. It is with simple structure, high Accuracy and easy to the operation. Suitable for medicine, daily chemical, foodstuff, pesticide and any other special filed. It is the best equipment to fill high thickness material and paste. Accord to GMP, the parts which connect with material are all made of stainless steel. Machine with filling volume adjustable handle, filling speed also can be changed as you like, high accuracy. Filling nozzle designed with non drip function. This series machine can be made single nozzle model, double nozzles model and explosion proof model.
Product Application
Semi Automatic Pneumatic Piston Paste Liquid Filling Machine is mainly used for bottling of daily chemical, agricultural chemical, food, personal care and pharmaceutics industry.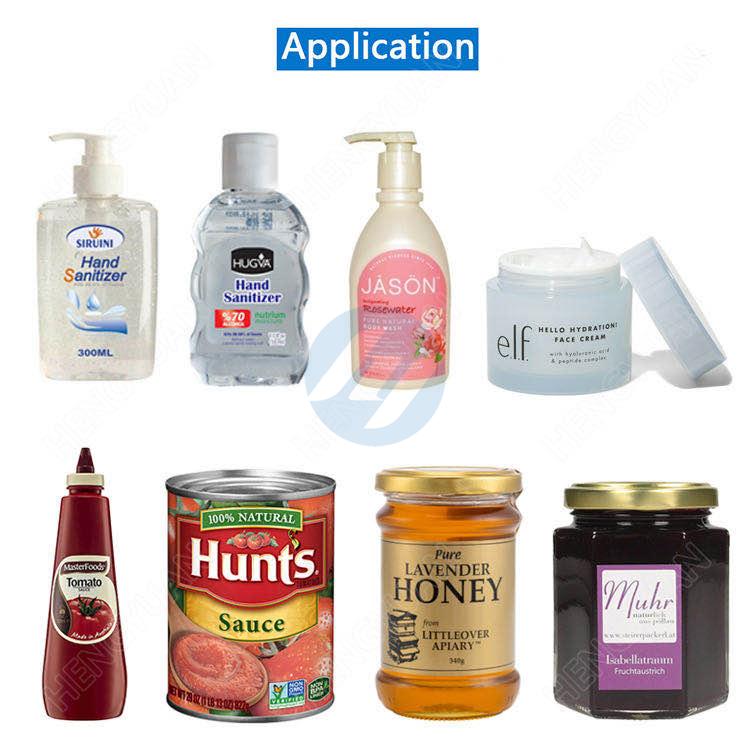 Machine Display