Automatic Linear Piston Bottle Filling
Star wheel Single-head Capping Machine
Product Introduction
Automatic linear filling and star wheel capping machine combines filling and capping. Automatic filler and capper is suitable for multi-species, multi-standard liquid filling and capping, PLC microcomputer control, with a friendly interface, simple operation, easy maintenance. Capping system with automatic cap, capping and other functions. All wetted parts materials and decorating materials used in all living quality stainless steel material, the surface of a polished appearance , generous , do not pollute the environment, comply with GMP standards.
Product Application
Rotating Linear Piston Dosing Filling and Single Head Capping Machine is mainly used for bottling of daily chemical, agricultural chemical, food, personal care and pharmaceutics industry.
For examples: pesticides filling capping machine, daily intimate wash filler capping machine, emulsion filling and capping machine, cough mixture filling machine, syrup filling capping machine, juice, ketchup, honey, milk, shampoo, shower gel, hand sanitizer gel, etc. filling and capping machinery.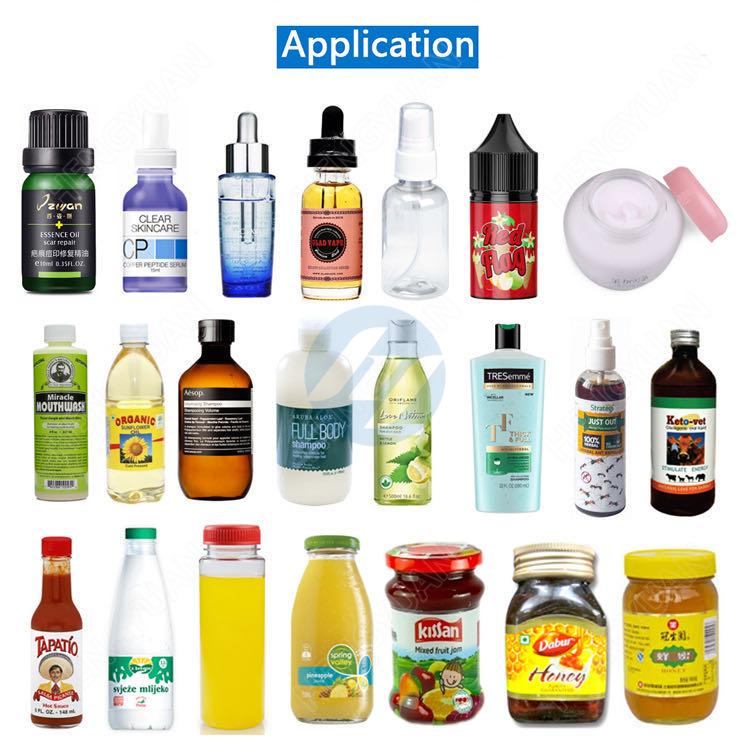 Machine Display