Semi-automatic 0.5-5L Anti-corrosive Gravity Type Filling Machine

Product Introduction
Semi-automatic sodium hypochlorite disinfectant bleach filling machine's filling amount is controlled by time. Amount of filling required is determined through the on&off time of Pneumatic valve. Suitable for different bottle filling , such as water agent, pharmacy, high corrosive liquid(bleach liquid, 84 disinfection liquid, toilet clean fluid, Bleach liquid), daily chemical, pesticides, oil and other industries. With features, such as precise filling volume, no drip, pedal control switch.


Product Application
Toilet bowl cleaner filling machine, bleach filling machine, javel liquid filler, sulphuric acid filling machine, 84 disinfectant, filler, sodium hypochlorite disinfectant barrel filling machine, strong acid filling machine, HCL filler, 500ml bleach filler, 1000ml bleach filler, 3 gallon bleach filling machine, 5 liter bleach filling machine, 16 fl oz toilet bowl cleaner, 32 fl oz toilet bowl cleaner, 64 fl oz toilet bowl cleaner, one gallon toilet bowl cleaner filling machine, 5 liter toilet bowl cleaner filler, etc. Semi-automatic Anti-corrosive Gravity Type Free-flowing Liquid Filling Machine.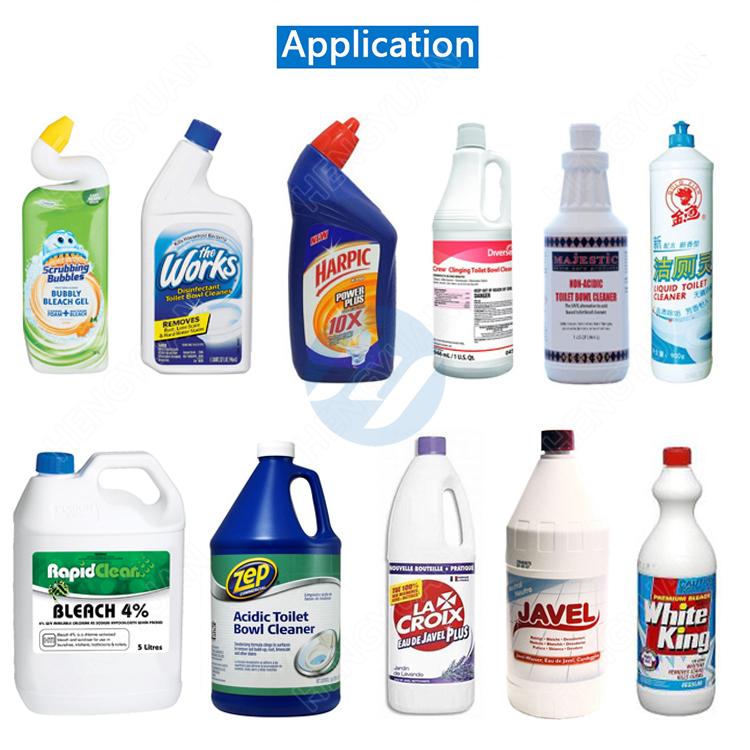 Machine Display