Automatic Double Chambers And single Color PVA Water-Soluble Film Pods Packing Machine
Product Introduction
Automatic liquid laundry pva film pods / beads packing machine is a mould type unit dose non aqueous liquid pods forming, filling, sealing and cutting equipment. It is an automatic electrical heat-sealing packing machine specially designed for high concentrated laundry detergent pods. It has good adaptability of water soluble PVA film with free flowing liquid such as liquid laundry, floor cleaner, etc.

Product Application
The machine is particularly suitable for packing high concentrated non-water liquid laundy, missible oil, pesticide oil, chemicals agent and some other non aqueous system contents small dose single packs. It is a preferred packing way of product upgrade.
For examples: Single color liquid laundry pod, two colors liquid laundry pod, twin liquid laundry bead, liquid laundry, floor cleaner, etc packing machine.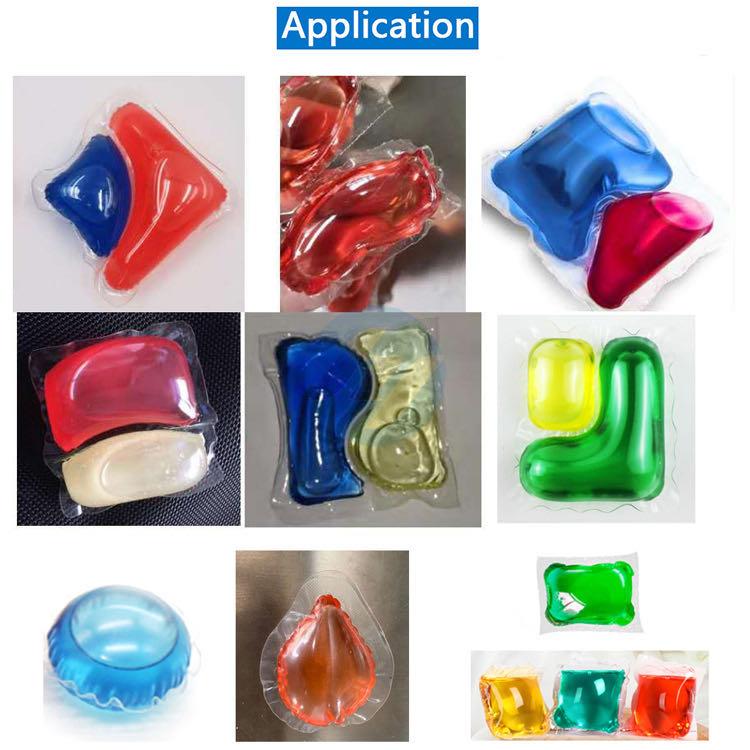 Machine Disply